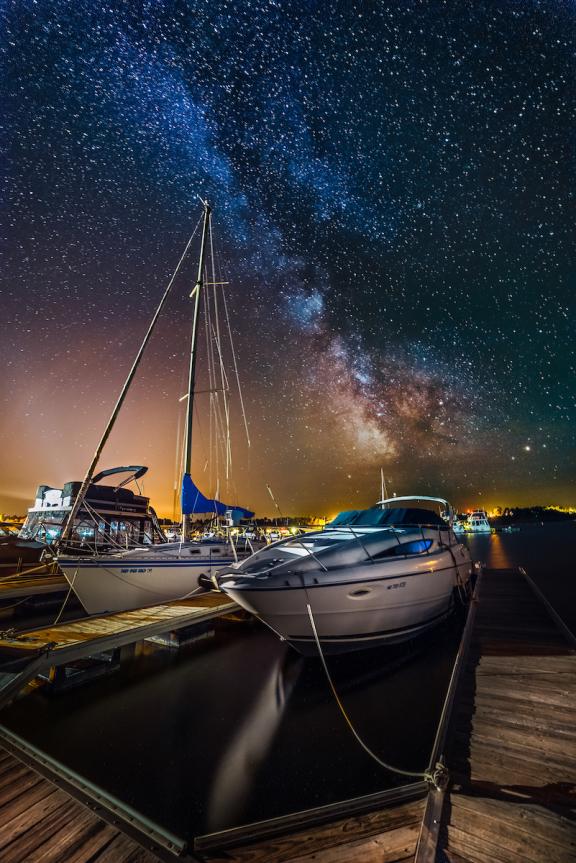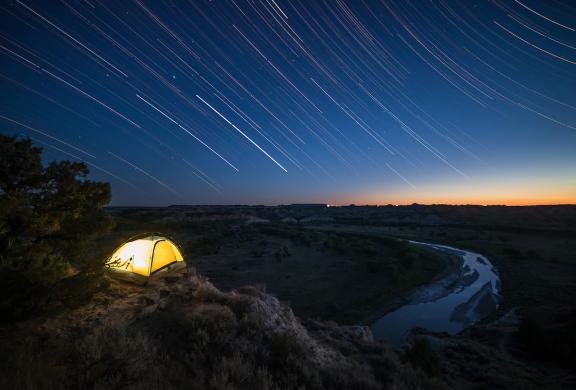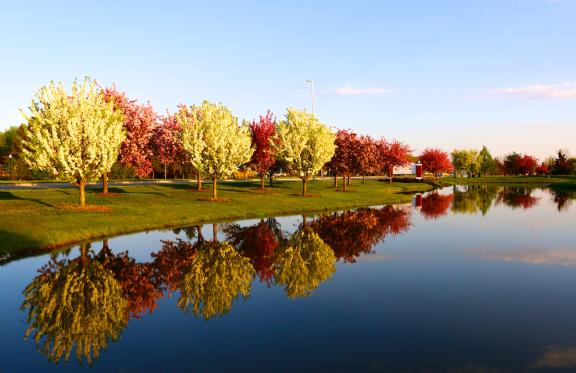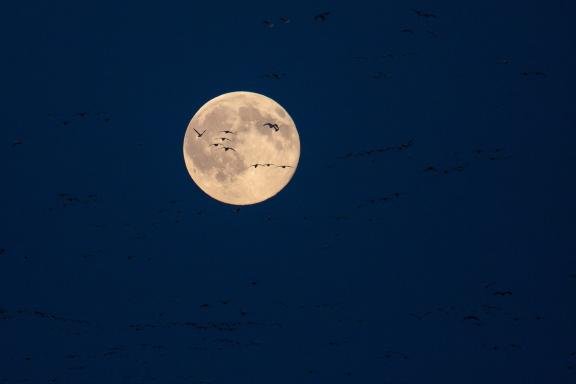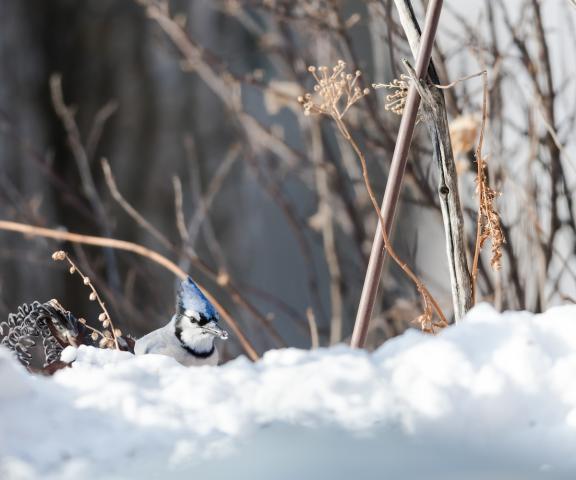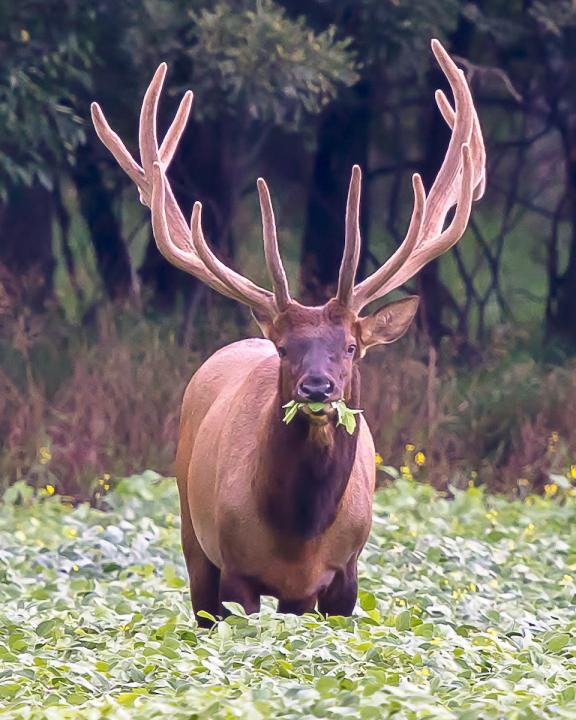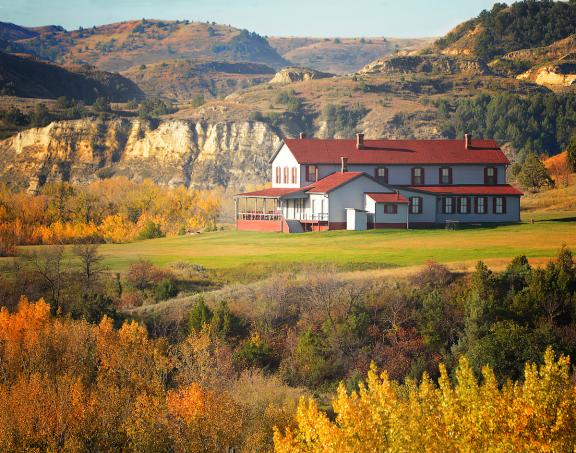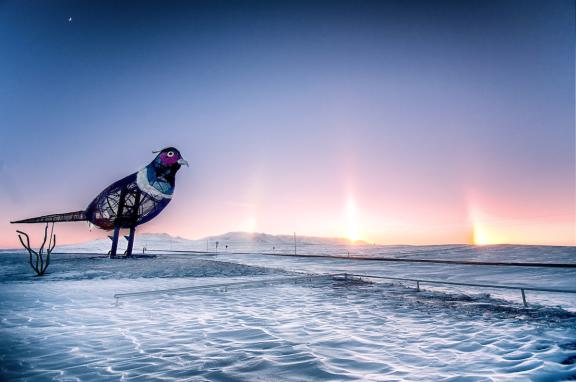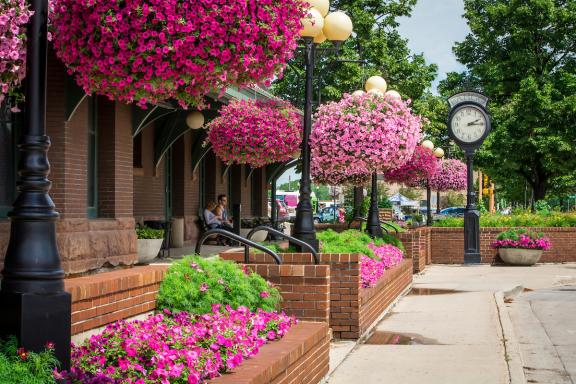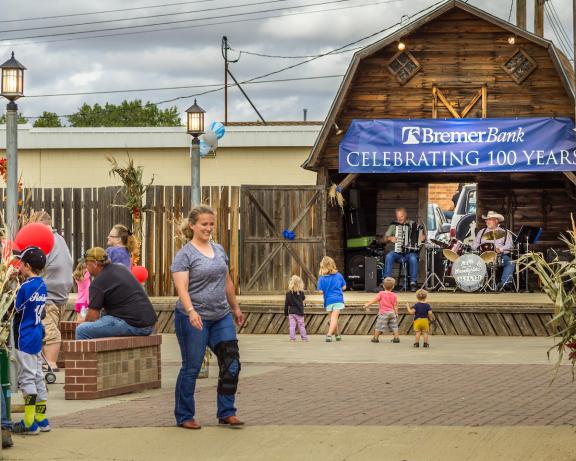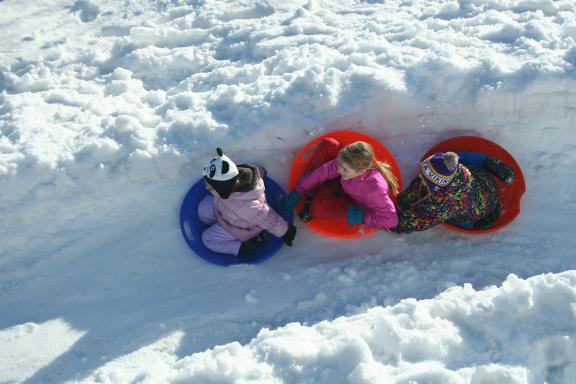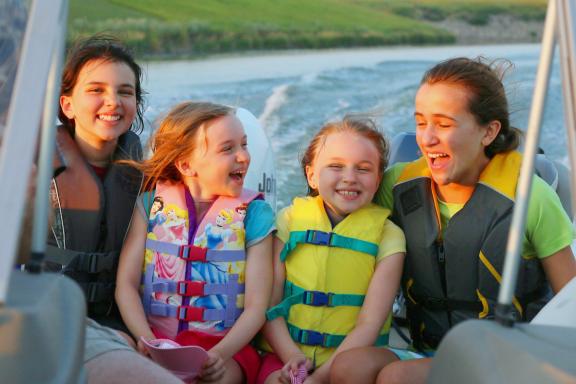 2017 North Dakota Governor's Photo Contest Winners
Winners and honorable mentions capture the state's beauty through the camera lens
(Click on arrows above to scroll through a gallery of winners and honorable mentions)
Gov. Doug Burgum has recognized the winning photographs and honorable mentions from the 14th annual North Dakota Governor's Photo Contest in a ceremony in Memorial Hall of the North Dakota Capitol building. Joining Burgum for the presentation were North Dakota Tourism Director Sara Otte Coleman, North Dakota Council on the Arts (NDCA) Executive Director Beth Gigante Klingenstein and AAA Senior Public Affairs Representative Gene LaDoucer.
The vibrancy of the night sky and unique subject of "Sailing Dreams" earned Josiah Kopp of Beulah the awards in both the Best of Show category and Adventure and Recreation category. The photo grabs a viewer's eye while showcasing the clarity of North Dakota's starry skies and our exciting adventure opportunities. This year's contest number was strong, with 1,381 photo entries. The most popular category was scenery. Photos were judged on originality, subject matter, visual appeal and ability to portray North Dakota as a legendary travel destination in the categories of adventure and recreation, places to visit, communities and events, fun with family and friends, scenery and wildlife.
The North Dakota Governor's Photo Contest began as a collaborative program between the governor's office and North Dakota Tourism and has grown to include AAA as a contest sponsor and the NDCA as a collaborative partner. The 2017 winning photos will be on display during the months of October, November and December at the Capitol in the offices of Attorney General Wayne Stenehjem and State Treasurer Kelly Schmidt. "I am impressed with the creativity and the eye for beauty that is embraced by these North Dakota photographers," said Gigante Klingenstein.  "The beauty of the human spirit and of our state are captured in these wonderful photographs."
 AAA, North America's largest travel organization, also will display winning photos as part of its sponsorship. "Not only do the photographers do a great job of capturing inspiring images, they serve as ambassadors for the state," LaDoucer said. "AAA is proud to help recognize them for their efforts in showcasing North Dakota to the world." 
This was the eighth year that photographers could submit photos online through image and video hosting site Flickr. Top category photographers received a $200 cash prize for each winning photo and will have their work featured in North Dakota Tourism's marketing materials, along with even greater exposure through contest partner AAA. The Best of Show winner received an additional $300 cash prize and a free, one-year basic membership to AAA. Honorable mention winners received $50 and may also have their images featured in the state's tourism marketing materials.
The Governor's Photo Contest is held annually and is open to all North Dakota amateur photographers. Next year's contest will begin in May 2018.
2017 Governor's Photo Contest Winners and Honorable Mentions
Best of Show

Winning photograph: "Sailing Dreams" Lake Sakakawea near Pick City. Josiah Kopp, Beulah
Adventure and Recreation Category
Winning photograph: "Sailing Dreams" Lake Sakakawea near Pick City. Josiah Kopp, Beulah
Honorable Mention: "The Cosmic Connection" Sully Creek State Park, Daniel Kessel, Dickinson
Places to Visit
Winning photograph: "Chateau De Mores" Medora, Meredith Jo Ehli, Bismarck
Honorable Mention: "A Real Beauty" Gol Stave Church in Minot, Katherine Plessner, Verona
Honorable Mention: "Sundogs" Enchanted Highway, Dustin White, Bismarck
Communities and Events
Winning photograph: "Musical" Medora, Brian Heskin, Minot
Honorable Mention: "Fargo" Downtown Fargo, Rebecca Raber, Bismarck
Honorable Mention: "Richardton's Little Opryland" Julie Wooden, Hebron
Fun with Family and Friends
Winning photograph: "Train O' Sleds" Mandy Dendy, Bismarck
Honorable Mention: "Boating Buddies" Angie Waletzko, Lisbon
Scenery category
Winning photograph: "North Dakota Northern Lights" Short Creek Dam, Jeff Smith, Bottineau
Honorable Mention: "Reflections" Fargo, Mischelle Highman, Fargo
Honorable Mention: "Moon" Foxholm, Steve Silseth, Minot
Wildlife Category
Winning photograph: "Blue Jay" Tom Wirtz, Bismarck
Honorable Mention: "Pure Majesty" Lisa Buchweitz, Langdon